Installing Nudgify with Magento 1 is really easy and only takes a couple of minutes. Just sign up for Nudgify and the setup guide will take you to "Install my Pixel".
This Pixel is nothing more than a small line of code that you need to copy and paste into the code of your website.
If you have a Magento 1 website, you can paste the Pixel in the Miscellaneous script text box in Magento 1 without having to touch your website's source code.
Follow these steps for installing Nudgify for Magento 1.
Step 1: Copy the Pixel from the "Other sites" tab
On the Nudgify Pixel page, Select the "Other Sites" tab and copy the Pixel from the text-box.
Step 2: Paste the Pixel into the Miscellaneous Scripts box
Login to your Magento Admin Panel and click on "System" and select "Configuration" from the drop down menu.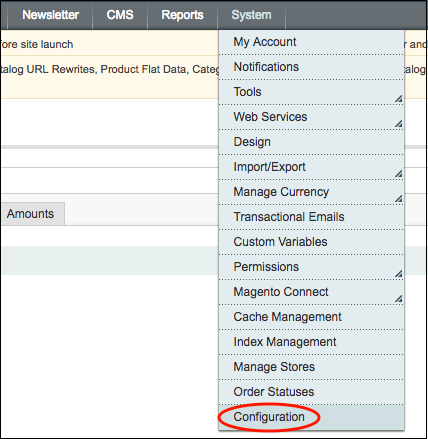 On the left tab, click on "Design"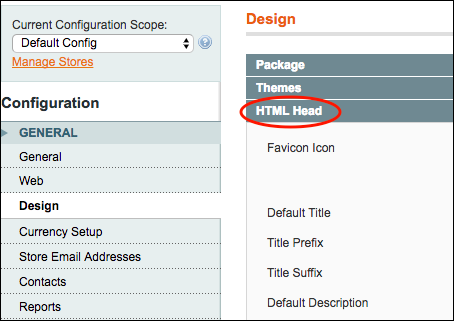 In the "HTML head" section, paste the Nudgify pixel in the "Miscellaneous script" section.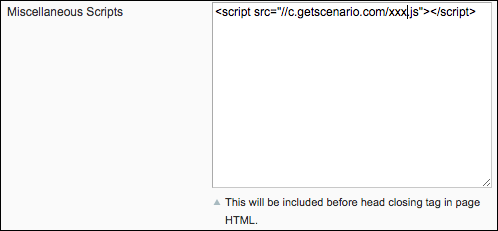 Click the "Save Config" button.
Step 3: Check the Pixel is installed
Go back to the Nudgify Pixel page and click "Check" to see whether the Pixel was installed correctly.
Do you see the green "Pixel installed" message? Congratulations, your Nudgify Pixel is applied to all the pages of your website and you will be able to see the Nudges you create on the targeted pages.
Do you not see the green "Pixel installed" message? Your Pixel is not installed. Click the blue chat bubble in the app where we can assist you 1-on-1.