With our WooCommerce integration, you can connect your WooCommerce data to create Social Proof and FOMO Nudges. If you have a WooCommerce store, you can easily connect your store to Nudgify with our WordPress plugin. This way, you can turn your WooCommerce orders and stock levels into Nudge messages instantly.
Just sign up for Nudgify and select WooCommerce as your integration.

Now a window will open in which you can see a step-by-step guide on how to install your Nudgify Pixel. This Pixel is nothing more than a small line of code that you need to copy and paste into the code of your website.
Follow these steps to install the Pixel for WooCommerce.
Step 1: Install the Nudgify plugin on your WooCommerce site
In your WooCommerce dashboard, visit Plugins > Add new and search for Nudgify.
Click Install Now and activate the plugin after installation.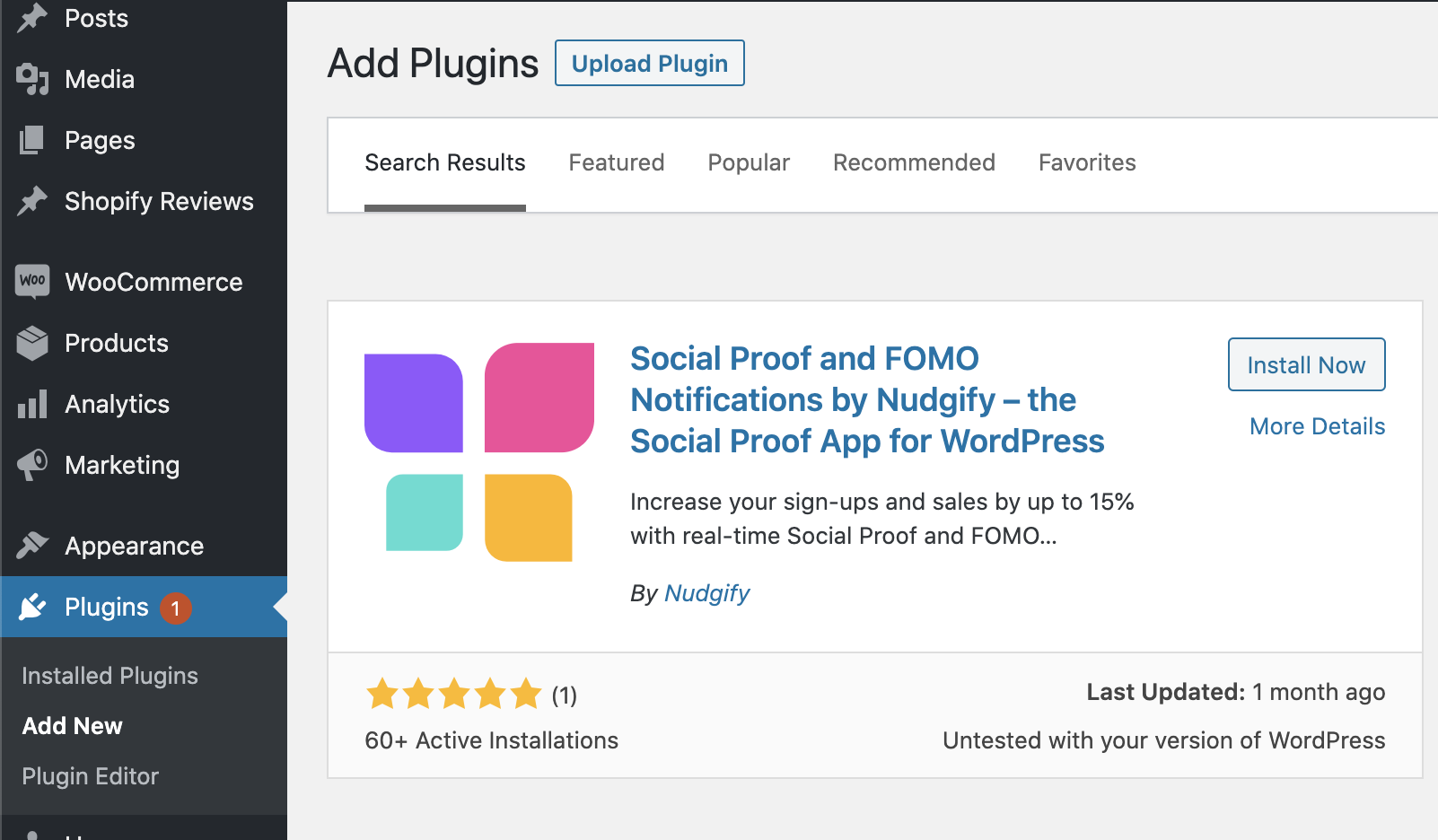 Step 2: Add the Site and API Keys

You have now connected your WooCommerce store to Nudgify and can start showing Social Proof and FOMO Nudges on your store! The Pixel is installed on your website and your store data is being sent to Nudgify.
Step 3: Check if the Pixel is running
You can check whether you have installed the Pixel correctly by going to your Pixel page and clicking 'Check'.
Step 4: Choose WooCommerce as source when adding Nudges
Now that you've connected your WooCommerce data, you can use this data to show Nudges. Create the Nudges you want in you Nudgify account.
You can specifically select WooCommerce as the data source when you configure one of the following Nudges:
That's it! You can now let your Social Proof and FOMO Nudges boost your WooCommerce sales.