With our WooCommerce integration, you can connect your WooCommerce data to create Social Proof and Fomo Nudges. If you have a WooCommerce store, you can easily connect your store to Nudgify with our WordPress plugin.
Step 1: Install the Nudgify plugin on your WooCommerce site
In your WooCommerce dashboard, visit Plugins > Add new and search for Nudgify.
Click Install Now and activate the plugin after installation.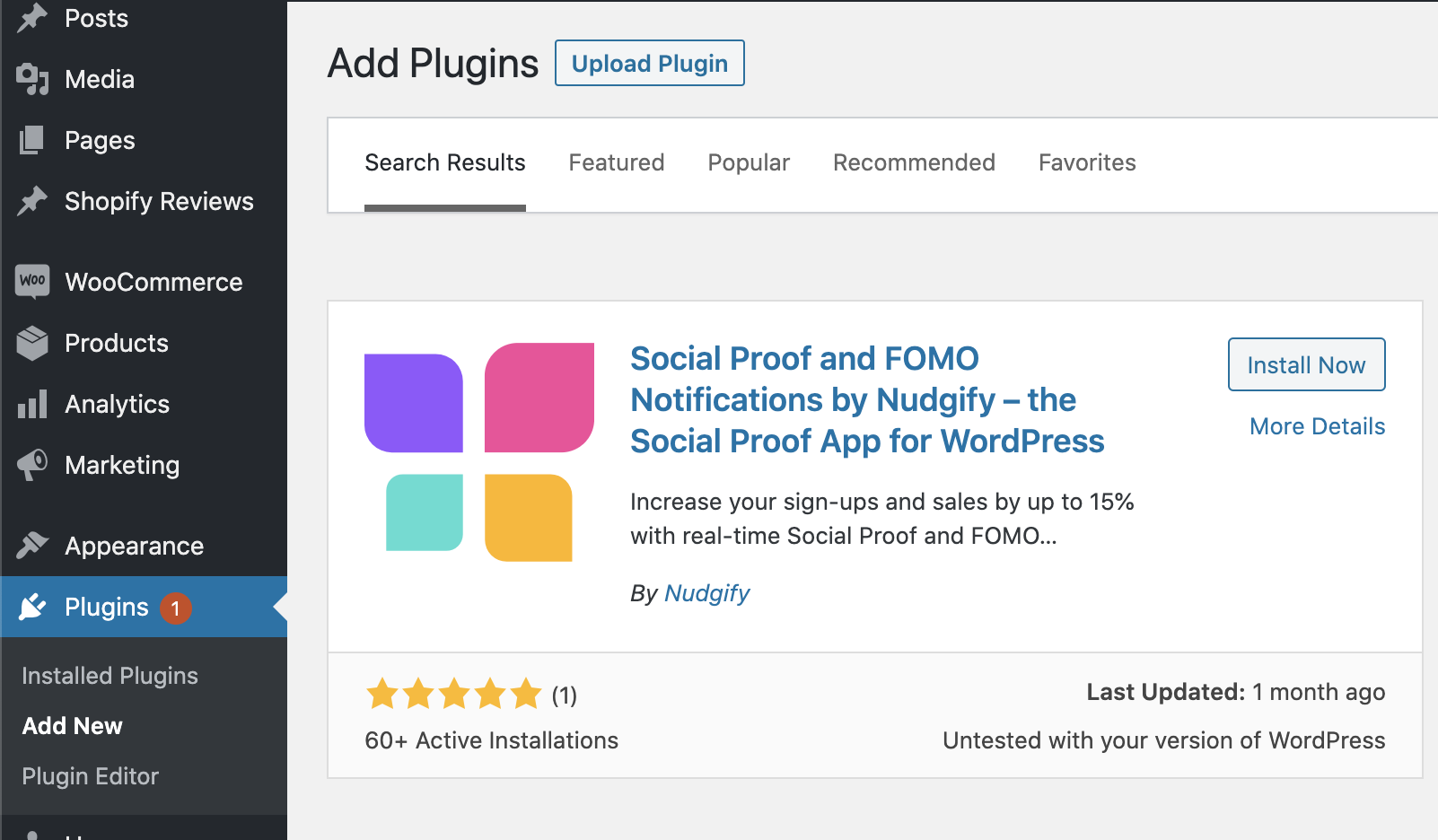 Step 2: Add the Site and API Keys

You have now connected your WooCommerce store to Nudgify, and can start showing Social Proof and FOMO Nudges on your store! The Pixel is installed on your website, and your store data are being sent to Nudgify.
Step 3: Check if the Pixel is installed
You can check whether the Pixel is installed correctly by going to your Pixel page and clicking 'Check'
Step 4: Choose WooCommerce as source when adding Nudges
The data connection allows you to show your WooCommerce data in Low Stock Nudges and Free Delivery Nudges. When adding any of these Nudges, you can now select WooCommerce as the data source.